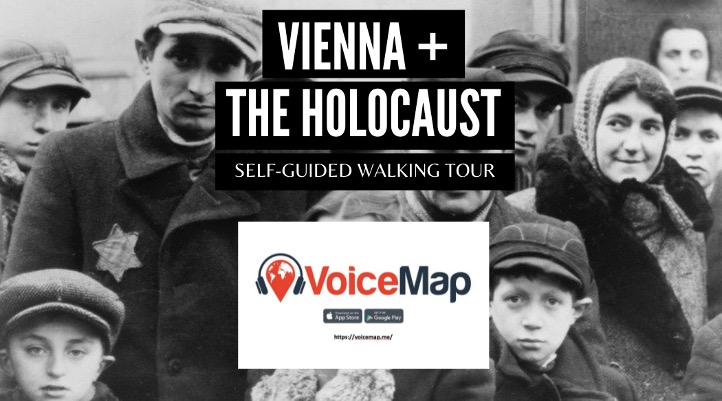 THIS VIENNA SELF GUIDED WALKING TOUR IS AN ESSENTIAL INTRODUCTION TO THE CITY'S ROLE IN THE HOLOCAUST

ABOUT THE TOUR
This Vienna self guided walking tour tells the story of the city's Jews throughout history, with a focus on the Holocaust and the post-war years when justice was being sought. If you like overlooked history, forgotten stories, and off-the beaten path places, this walk through the center of Vienna will be right up your alley (and we'll be wandering down a few of those too!)
We'll explore locations with links to Jewish Vienna that aren't often found on tourist maps. Along the way, you'll learn about Simon Wiesenthal, the greatest 'Nazi hunter' of all time, and how many of his efforts eventually led to justice. We'll also learn how the hunt for Adolf Eichmann, the architect of the Holocaust, originated in Vienna.
Whether it's your first time in Vienna or you're a curious history buff eager to uncover the city's hidden corners, this 90-minute walk will keep you captivated and have you yearning for more intriguing tales.
This GPS triggered self guided walking tour uses the free VoiceMap App.
WHAT PEOPLE ARE SAYING
Excellent tour! Very well crafted and put together. It's a part of Viennese/Austrian history that we need to talk about more. I've lived here over 15 years and still learned more.

Very helpful tour to understand what happened in Vienna during Nazi regime. Extremely well researched and equipped with astonishing details I did not know about despite living in Vienna for several years.
HOW TO TAKE THE TOUR – 3 EASY STEPS
INSTALL VOICEMAP
CLICK HERE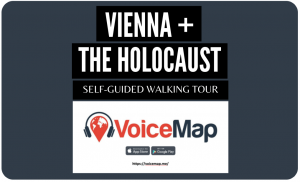 PURCHASE TOUR
DIRECTIONS TO START POINT
The tour begins at Praterstrasse 70/2 in front of the Dogenhof, a beautifully refurbished Venetian palace built in 1899 as part of an Italian Quarter in Vienna.
UBAHN: U1 Nestroyplatz or U1/U2 Praterstern.
NEAR THIS PLACE
TRAVEL GUIDE | VIENNA FLAK TOWERS. The Vienna Flak Towers (Flakturm) and Bunker complex in the Augarten Park serve as a stark reminder of WW2.
SEEGROTTE HINTERBRUHL MINE. The Seegrotte Hinterbruhl Mine is a family friendly attraction that was once used by the Nazis to build the world's first fighter jet.
WORLD WAR 2 SITES NEAR VIENNA: MESSERSCHMITT ENGINE FACTORY. Explore World War 2 sites near Vienna along a scenic hiking trail. See the Messerschmitt Bf 110 aircraft repair factory and the front lines of the Battle of Vienna.
BEST PLACES TO STAY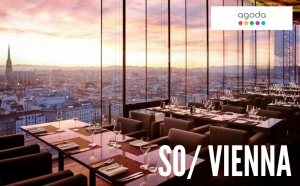 SO/VIENNA // Designed by the famous architect Jean Nouvel, the stylish SO/ Vienna hotel has modern, spacious rooms with air conditioning, panoramic views, a gourmet restaurant, gym, and spa. Praterstraße 1, 02. Leopoldstadt, 1020 Vienna.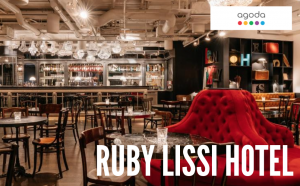 RUBY LISSI HOTEL // Boutique hotel in 18th-century building in Vienna's first district. Luxuriously furnished rooms with air conditioning, wooden floors, and tablet device. Guitars and Marshall amplifiers available. Fleischmarkt 19 / Laurenzerberg 2, 01. Innere Stadt, 1010 Vienna.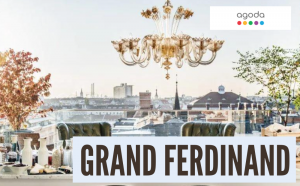 HOTEL GRAND FERDINAND // Located on the Ringstraße boulevard in the center of Vienna. Modern spacious rooms with air conditioning. Rooftop pool, restaurants, and fitness center. Schubertring 10-12, 01. Innere Stadt, 1010 Vienna.
BOOKSHELF


Disclosure: White House Travel is a participant in the Amazon Services LLC Associates Program and Agoda affiliate programs, designed to provide a means for us to earn fees by linking to Amazon and affiliated sites at no extra cost to you.