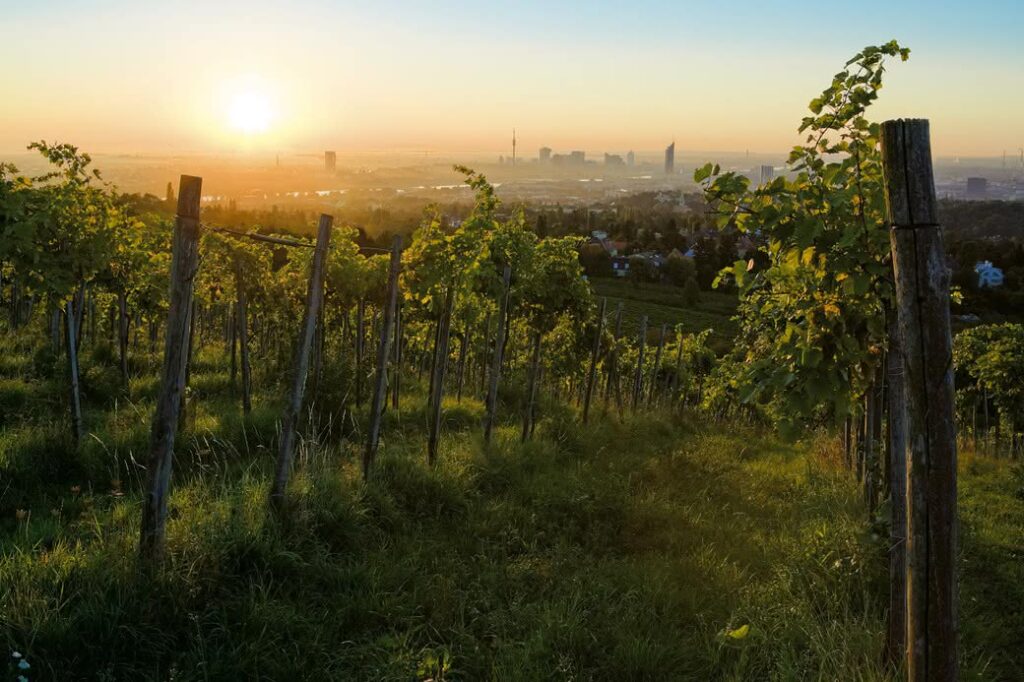 THE ANNUAL VIENNA WINE TOUR AND HIKING DAY TRAIL IS AN ENJOYABLE SCAVENGER HUNT FOR ADULTS
Each September, the city of Vienna celebrates its wine culture by holding the Vienna Wine Tour, known officially as the Vienna Wine Hiking Day, (or Weinwandertag) in the vineyards of four surrounding regions. Locals venture to the vineyards for a day of hiking, and to partake in the noble fruit of their city, as well as to enjoy traditional Austrian cuisine and music. The Vienna Wine Tour has a combined length of 25 kilometers and encompasses 700 hectares of vineyards, and includes 190 vintners.
The experience can best be described as a "scavenger hunt" or "wine treasure map" for adults. Although most people walk or drive, we took our bicycles which was an incredibly enjoyable experience. If you are looking for a wonderful day out with friends and family, then the annual Vienna Wine Tour and Hiking Day is a must. Also, use our information below to visit the vineyards on the Vienna Wine Tour any time. Read on!
VIENNA WINE TOUR AND HIKING DAY TRAIL: FOUR ROUTES
ROUTE 1: NEUSTIFT – NUSSDORF + THE 19th DISTRICT
MOST POPULAR ROUTE FOR TOURISTS. Route 1 is the most popular Vienna Wine Tour route for tourists by far. Route 1 takes you through the Vienna Woods from Neustift am Walde to Nussdorf. This route covers the well-known wine towns of Sievering and Grinzing.

MAP of Route 1: 19th District with Neustift – Nussdorf Trail (PDF)
ROUTE 2: STREBERSDORF – STAMMERSDORF + THE 21ST DISTRICT
MOST OFF THE BEATEN PATH ROUTE. For those preferring to venture off the beaten path, we definitely recommend Vienna Wine Tour Route 2 from Strebersdorf to Stammersdorf on the eastern side of the Danube. The landscape is not the only impressive feature of this trail, which is 9.6 kilometers long. Numerous heurigen along the way offer a pleasant respite from the walk. The scenery rivals that of the Vienna Woods and there are absolutely no tourists (and fewer steep hills). You will enjoy yourself and have a unique cultural experience. Four heurigen that we recommend are the S'Kellerstockl, Weingut Weinhandwerk, Magdalenenhof, and Weingut Walter Wien.

MAP of Route 2: 21st District with Strebersdorf – Stammersdorf Trail (PDF)
ROUTE 3: OTTAKRING – NEUWALDEGG + THE 16th DISTRICT
MOST URBAN ROUTE. Vienna Wine Tour Route 3 takes you from Ottakring (home of the Ottakringer brewery) to Neuwaldegg. It is nice but not as scenic and is a bit too urban for my taste.

MAP of Route 3: 16th District with Ottakring – Neuwaldegg Trail (PDF)
ROUTE 4: MAUER + THE 23RD DISTRICT
NEW ROUTE! New for this year is the 4.6 kilometer-long wine hiking route through Mauer in the 23rd District. wien.info

Map of Route 4. 23rd District with Mauer Trail (PDF)
OUR EXPERIENCE ON THE VIENNA WINE TOUR AND HIKING DAY TRAIL
As locals, we rode our bicycles throughout Route 2 of the Vienna Wine Tour and thoroughly enjoyed ourselves. The foot traffic was pretty moderate and as such, we are able to take our time and order food and drinks without issue. The heurigen had local bands playing traditional Austrian music including an accordion player. We ordered sandwiches to accompany our Gruner Veltliner and the other local wines we tried.
Our favorite stops on the Vienna Wine Tour trail were the S'kellerstockl (currently closed), Weingut Weinhandwerk, and the Magdalenenhof. Weingut Weinhandwerk had several contemporary outbuildings as well as tables situated throughout their vineyard which created a relaxing yet sophisticated atmosphere. The Magdalenenhof overlooks their gorgeous vineyard and has amazing views of the Vienna skyline. We are really hoping that the S'kellerstockl reopens as it is wonderful.
The heurigen along the Vienna Wine Tour trail are connected through an ancient warren of cobblestone paths through and around the vineyards reminiscent of The Hobbit. This maze of cobblestone is precisely what makes Route 2 through Stammersdorf so unique and what separates it from all of the other wine-growing regions in the country.
PRO TIPS FOR FOR THE VIENNA WINE TOUR AND HIKING DAY TRAIL
Please commit our very important PRO TIPS to memory to make the most of your time.
PRO TIP 1 — VERY IMPORTANT. Here is the best insider tip ever. Ready? Okay. Now that you have the Vienna Wine Tour and Hiking Day trail maps (click the ROUTE 1, 2 and 3 links above), you can go on these adventures whenever you like without having to wait for September! That's right. You have cracked the code of travel — this information is Gold Dust. With your trail map in hand, venture off and do as you please, whenever you please.

PRO TIP 2. One more handy tip, when you purchase wine along the Vienna Wine Tour trail, you will pay a EUR 4.00 deposit on your wine glass. Don't forget to return your glass to get your deposit refunded. If you see abandoned wine glasses lying around, return them for a deposit — the staff will thank you (and pay you).
RECOMMENDED HEURIGEN ALONG THE VIENNA WINE TOUR AND HIKING DAY TRAIL
ROUTE 1
ROUTE 2
S'Kellerstockl (PLEASE REOPEN!)
ROUTE 3
Heuriger Stippert in Ottakring
ROUTE 4
Steinklammer Heuriger & Weinbau
NEAR THIS PLACE
HAGENBRUNN: VINTNERS, VINEYARDS, AND HEURIGE. Hagenbrunn, an entire village of vintners, vineyards, and heurige east of the Danube. Enjoy a great day out at this off the beaten path location.
TRAVEL GUIDE | EASY SCENIC HIKES NEAR VIENNA. Explore one of the many dog friendly scenic hikes near Vienna. There are castles, wild life, ancient roads, and fresh air.
TRAVEL GUIDE | RETZ UNDERGROUND WINE CELLARS. Retz has a beautiful medieval square and the largest and most extensive network of underground wine cellars in Central Europe.
GALGENBERG WINE CELLAR ROAD. Welcome to the Wine Cellar Road of Galgenberg with over 180 wine cellar houses built into the scenic countryside. Walk, bicycle or jog and enjoy.
SCENIC DRIVE IN AUSTRIA. Rolling hills, blissful meadows, and majestic mountain views make this gorgeous scenic drive in Lower Austria an absolute must.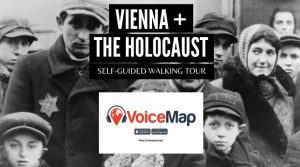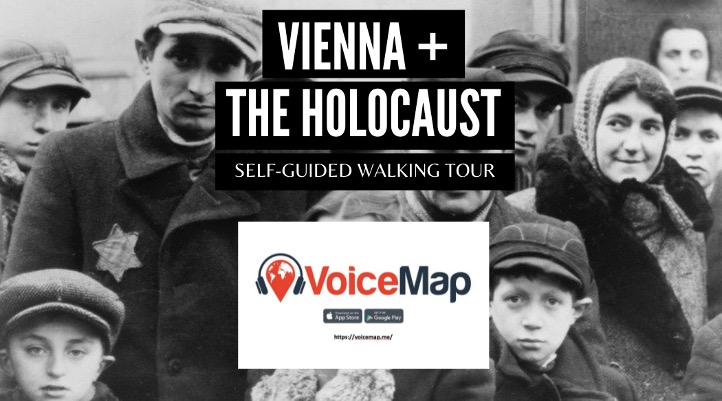 VOICEMAP | VIENNA SELF GUIDED WALKING TOUR. Want to learn how the Mossad operation to bring Nazis like Adolf Eichmann to justice originated in Vienna? Check out our VoiceMap self guided walking tour: VIENNA + THE HOLOCAUST: FROM TRAGEDY TO JUSTICE. You can preview it for FREE. Start point is Nestroyplatz on the U1 red line in the 2nd District.
BEST PLACES TO STAY
SO/ VIENNA. Designed by the famous architect Jean Nouvel, this stylish hotel is near all of the sites. Panoramic views over Vienna, a gourmet restaurant, a gym, and FREE spa facilities. Modern, spacious rooms with air conditioning, FREE mini-bar, and FREE Wifi. ADDRESS: Praterstraße 1, 02. Leopoldstadt, 1020 Vienna, Austria.
RUBY LISSI HOTEL VIENNA. Boutique hotel located in an 18th-century building in Vienna's first district. Luxuriously furnished rooms with air conditioning, wooden floors, use of tablet device and FREE Wifi. Each room has a Marshall amplifier and guitars can be rented. Organic breakfast and 24/7 access to Italian antipasti and snacks, beverages and selected wines. ADDRESS: Fleischmarkt 19 / Laurenzerberg 2, 01. Innere Stadt, 1010 Vienna, Austria.
GRAND FERDINAND VIENNA. Opened in autumn 2015, located on the Ringstraße boulevard in the center of Vienna. Modern spacious rooms with air conditioning. Rooftop pool, 3 restaurants, fitness center, and FREE Wifi. ADDRESS: Schubertring 10-12, 01. Innere Stadt, 1010 Vienna, Austria.
LE MERIDIEN VIENNA. Located on the Ringstraße in the heart of Vienna. Modern, spacious rooms with amenities. Indoor pool, spa facilities, fitness center, FREE mini-bar, and FREE Wifi. ADDRESS: Robert-Stolz-Platz 1, 01. Innere Stadt, 1010 Vienna, Austria.
DO&CO HOTEL VIENNA. Steps away from St. Stephen's Cathedral in the heart of Vienna, this elegant hotel features spacious and stylish rooms with modern furnishings, wooden floors, air conditioning, and FREE Wifi. FREE use of neighborhood fitness center. ADDRESS: Stephansplatz 12, 01. Innere Stadt, 1010 Vienna, Austria.


Disclosure: White House Travel is a participant in the Amazon Services LLC Associates Program and Agoda affiliate programs, designed to provide a means for us to earn fees by linking to Amazon and affiliated sites at no extra cost to you.