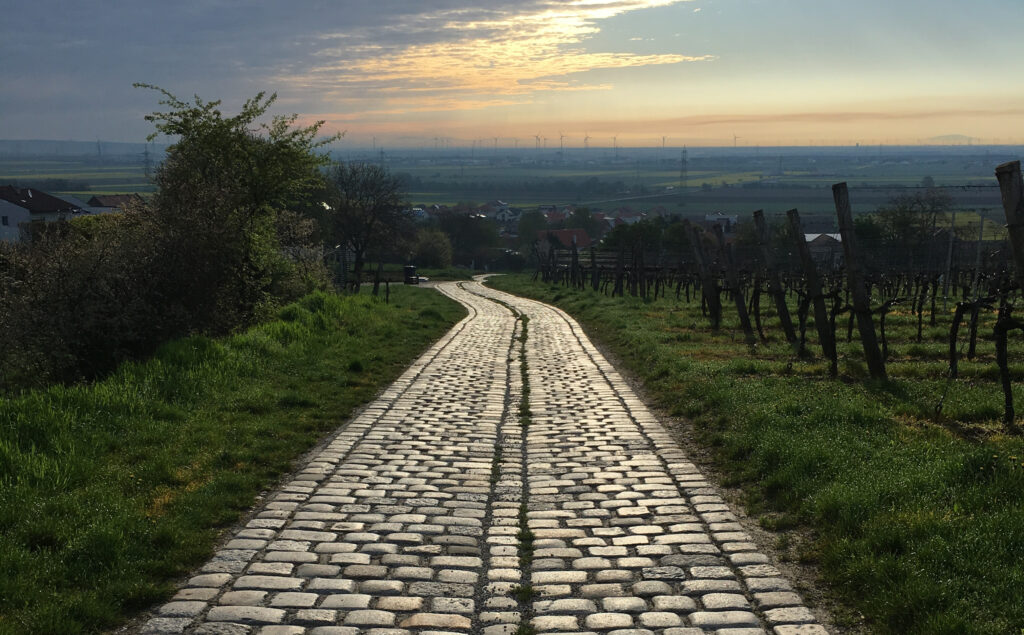 HAGENBRUNN IS AN ENTIRE VILLAGE OF HEURIGE AND VINTNERS ON THE DOORSTEP OF VIENNA
When it comes to wine, you have likely heard of the Vienna Woods located to the north of the city in the 19th District. But have you heard of Hagenbrunn, a small village of heurige, vintners, and vineyards? Hagenbrunn, recognized as the sister vineyard region of the Vienna Woods, is located on the eastern side of the Danube. On the doortsep of Vienna, the small village of Hagenbrunn has 14 heurige (homegrown wine sellers who offer their family produced wine along with local dishes) and half a dozen full-fledged vineyards.
In fact, Hagenbrunn is unique in that all of the heurige are concentrated in one small village which makes it a convenient place to explore. You can literally go door to door and taste the various offerings from the region. Plus, there are no crowds and no tourists. The small town is completely surrounded by vineyards and makes a nice day trip.
If you are looking for a nice alternative to the touristy 19th District, then visit the Hagenbrunn. Hagenbrunn is literally a town of heurige and vineyards. Read on!
OUR EXPERIENCE VISITING THE HAGENBRUNN HEURIGE
wien.info
We really enjoyed roaming the streets of Hagenbrunn, stopping at the heurige, vintners, and vineyards, to investigate their offerings. Each heurige had a different feel, different menu and different wines. This region specializes in Gruner Veltliner, a white wine dating back to Roman times. It goes really well with fish, white meat and salads and has a smooth but peppery fruity taste to it.
Please keep in mind, unlike Napa Valley, the Vienna wine industry is extremely low key. The town center of Hagenbrunn is surrounded by heurige and vintners. My dream is to walk the streets in the summer with a folding stool and park myself on the sidewalk outside each of the Hagenbrunn heurige to enjoy their offerings.
The two more modern Hagenbrunn heurige were Weingut Gilg and Heuriger Jochlinger. In terms of something resembling a Napa experience, Weingut Gilg had a tasting room that was quite modern with a large selection of their wines. No matter how you look at it, this type of experience in America would cost a small fortune!
PRO TIPS FOR VISITING THE HAGENBRUNN HEURIGE
We have loads of PRO TIPS for making the most of your experience visiting the Hagenbrunn heurige and vineyards:
PRO TIP 1. A glass of wine at one of the Hagenbrunn heurige is approximately EUR 1.50 so remember to bring water to offset your consumption!

PRO TIP 2. In general, a heurige serves cold food (meats, cheese and salads). A buschenschank serves hot food.

PRO TIP 3. In the Autumn, the first pressing of grapes is called Sturm — a sweet grape juice containing alcohol. A cold glass of red/white Sturm can be refreshing but packs a punch.

PRO TIP 4. Lastly, click here for a List of Heurigen and Vineyards. This graphic contains the names and details for the heurige, vintners, vineyards throughout Hagenbrunn. This information is Gold Dust.

PRO TIP 5. To identify a Heurige, look for the bundle of pine branches hanging over the entrance and the words Ausg'steckt written on a board, which shows the hours when the tavern is open.

PRO TIP 6. Because of the slight change in elevation from the Vienna city center, Hagenbrunn often has snow throughout the winter.

PRO TIP 7. There is a medieval church in the center of the town that can only be reached by foot as you must traverse through an alley.

PRO TIP 8. Consider bringing a bicycle as there are several scenic roads through the vineyards worth exploring.
NEAR THIS PLACE
TRAVEL GUIDE | EASY SCENIC HIKES NEAR VIENNA. Explore one of the many dog friendly scenic hikes near Vienna. There are castles, wild life, ancient roads, and fresh air.
VIENNA WINE TOUR AND HIKING DAY. The Vienna wine trails, an annual scavenger hunt for oenophiles in the scenic city outskirts. Enjoy a glass of wine, as you walk from vineyard to vineyard.
TRAVEL GUIDE | RETZ UNDERGROUND WINE CELLARS. Retz has a beautiful medieval square and the largest and most extensive network of underground wine cellars in Central Europe.
GALGENBERG WINE CELLAR ROAD. Welcome to the Wine Cellar Road of Galgenberg with over 180 wine cellar houses built into the scenic countryside. Walk, bicycle or jog and enjoy.
SCENIC DRIVE IN AUSTRIA. Rolling hills, blissful meadows, and majestic mountain views make this gorgeous scenic drive in Lower Austria an absolute must.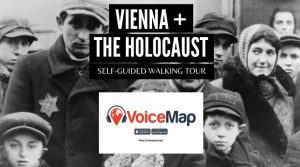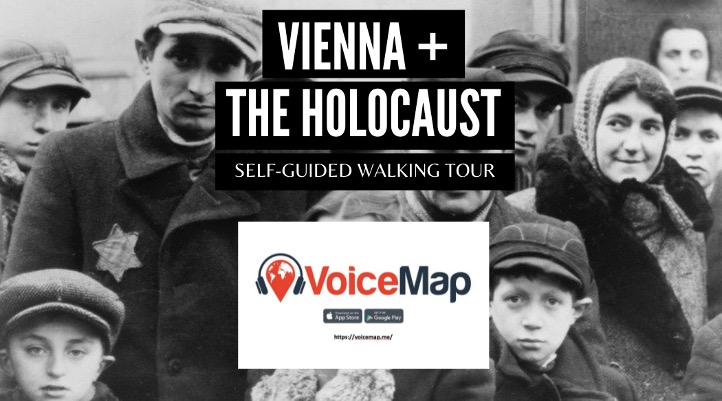 VOICEMAP | VIENNA SELF GUIDED WALKING TOUR. Want to learn how the Mossad operation to bring Nazis like Adolf Eichmann to justice originated in Vienna? Check out our VoiceMap self guided walking tour: VIENNA + THE HOLOCAUST: FROM TRAGEDY TO JUSTICE. You can preview it for FREE. Start point is Nestroyplatz on the U1 red line in the 2nd District.
BEST PLACES TO STAY
SO/ VIENNA. Designed by the famous architect Jean Nouvel, this stylish hotel is near all of the sites. Panoramic views over Vienna, a gourmet restaurant, a gym, and FREE spa facilities. Modern, spacious rooms with air conditioning, FREE mini-bar, and FREE Wifi. ADDRESS: Praterstraße 1, 02. Leopoldstadt, 1020 Vienna, Austria.
RUBY LISSI HOTEL VIENNA. Boutique hotel located in an 18th-century building in Vienna's first district. Luxuriously furnished rooms with air conditioning, wooden floors, use of tablet device and FREE Wifi. Each room has a Marshall amplifier and guitars can be rented. Organic breakfast and 24/7 access to Italian antipasti and snacks, beverages and selected wines. ADDRESS: Fleischmarkt 19 / Laurenzerberg 2, 01. Innere Stadt, 1010 Vienna, Austria.
GRAND FERDINAND VIENNA. Opened in autumn 2015, located on the Ringstraße boulevard in the center of Vienna. Modern spacious rooms with air conditioning. Rooftop pool, 3 restaurants, fitness center, and FREE Wifi. ADDRESS: Schubertring 10-12, 01. Innere Stadt, 1010 Vienna, Austria.
LE MERIDIEN VIENNA. Located on the Ringstraße in the heart of Vienna. Modern, spacious rooms with amenities. Indoor pool, spa facilities, fitness center, FREE mini-bar, and FREE Wifi. ADDRESS: Robert-Stolz-Platz 1, 01. Innere Stadt, 1010 Vienna, Austria.
DO&CO HOTEL VIENNA. Steps away from St. Stephen's Cathedral in the heart of Vienna, this elegant hotel features spacious and stylish rooms with modern furnishings, wooden floors, air conditioning, and FREE Wifi. FREE use of neighborhood fitness center. ADDRESS: Stephansplatz 12, 01. Innere Stadt, 1010 Vienna, Austria.
RESOURCES


Disclosure: White House Travel is a participant in the Amazon Services LLC Associates Program and Agoda affiliate programs, designed to provide a means for us to earn fees by linking to Amazon and affiliated sites at no extra cost to you.