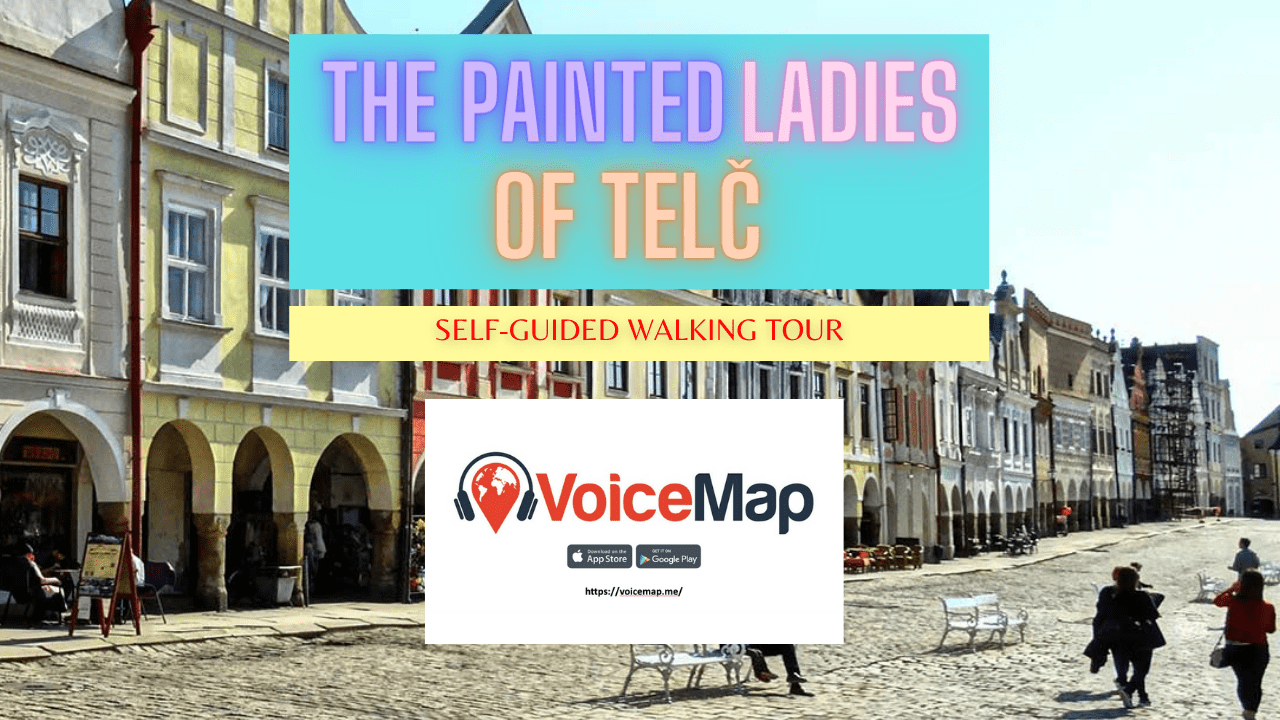 THIS TELC SELF GUIDED WALKING TOUR EXPLORES THE PAINTED LADIES AND OTHER HIGHLIGHTS FROM THIS GORGEOUS UNESCO DESIGNATED MEDIEVAL TOWN

ABOUT THE TOUR
Immerse yourself in the unusual history, culture, and architecture of this amazing medieval city. On this Telc self guided walking tour, you'll take in the colorful pastel Baroque and Renaissance homes, known as the "painted ladies," flanking its gorgeous medieval town square. We'll pause and hear the backstory behind several of these striking examples of sgraffito architecture before venturing beyond the square. This medieval town has plenty of intriguing nooks and crannies to explore, and we'll wander down a few of its alleyways too.
Telc's historic centre was designated a UNESCO World Heritage Site in 1992 and, recently, National Geographic recognized the town as one of the top 25 destinations in the world. On this walk, you'll hear about the town's overlooked history and forgotten stories, see jaw-dropping architecture, and visit several off-the-beaten path places, as well as iconic sites. Bring your camera – you'll need it to photograph the beautifully preserved sgraffito architecture!
Whether it's your first time in Telc or you're a curious history buff eager to uncover the town's hidden corners, this 90-minute walk will keep you captivated and have you yearning for more intriguing tales.
WHAT PEOPLE ARE SAYING
Wonderful! First time visiting Telc and this self guided walking tour was fantastic. Great overview and interesting history. Well worth the money. Drove here from Vienna. Visiting Prague next.
HOW TO TAKE THE TOUR – 3 EASY STEPS
This GPS triggered self guided walking tour uses the free VoiceMap App.
INSTALL VOICEMAP
CLICK BELOW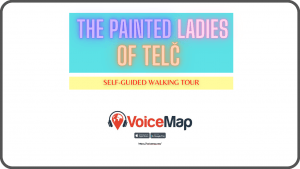 BUY
DIRECTIONS TO START POINT
The tour begins at Na Můstku 37 directly in front of Hotel Telč, a gorgeous Baroque building just steps away from the UNESCO recognized town square.
Public Parking is available at Svatoanenská 76, Podolí, 588 56 Telč, Czechia.
NEAR THIS PLACE
MEMORIAL OF THE IRON CURTAIN. The Memorial of the Iron Curtain in Cizov — where East once met West at this preserved section of fencing along the Cold War border.
TRAVEL GUIDE | CESKY KRUMLOV. A UNESCO World Heritage Site, Cesky Krumlov is an unforgettable medieval wonder in Central Europe. "Little Prague" has so many things to see, do, and experience.
TRAVEL GUIDE | RETZ UNDERGROUND WINE CELLARS. Retz has a beautiful medieval square and the largest and most unique system of underground wine cellars in Central Europe.
GALGENBERG WINE CELLAR ROAD. Welcome to the Wine Cellar Road of Galgenberg with over 180 wine cellar houses built into the scenic countryside. Walk, bicycle or jog and enjoy!
BEST PLACES TO STAY
HOTEL TELČ. The best hotel in Telč is located on the town square in the upper town. The service is fantastic, the suite-style rooms are spacious and comfortable, and the desserts in the Cafe are to die for. The owner, Veronika, loves her guests and runs Hotel Telč in a manner every hotel should aspire to achieve. Hospitality is overly abundant here. Her homemade cakes and desserts are absolutely delectable. Hotel Telč is the perfect place for a weekend getaway or a special occasion. We highly recommend Hotel Telč and stay here whenever we are in the neighborhood. ADDRESS: Na Můstku 37, 588 56 Telč, Czechia.
APARTMANY CHORNITZERUV DUM. Located on the historic square of Telč, Apartmany Chornitzeruv Dum is in a 16th-century Burgher home. Luxurious, spacious, modern apartments with FREE WiFi and FREE parking. The soundproofed apartments come with hardwood floors and wooden beams, fully equipped kitchens with a dining table and a large seating area. Gothic vaulted cellar and an outdoor garden. ADDRESS: Namesti Zachariase z Hradce 56, Telč, 58856, Czech Republic.
VINOSPA – HOTEL ALTHOF RETZ. An elegant hotel with a relaxing infinity pool and top-notch spa services available to guests. ADDRESS: Althofgasse 14, 2070 Retz, Austria.
SONNENHUGEL WINERY. A family-operated winery with four guest rooms on-site and access to the vineyard, wine tasting, and more. ADDRESS: A-2074 Unterretzbach, Herrengasse 59, Retz, Austria.


Disclosure: White House Travel is a participant in the Amazon Services LLC Associates Program and Agoda affiliate programs, designed to provide a means for us to earn fees by linking to Amazon and affiliated sites at no extra cost to you.