REGENSBURG IS A UNESCO WORLD HERITAGE SITE WITH OVER 1200 PROTECTED STRUCTURES
Designated as a UNESCO World Heritage Site, Regensburg's historic old town is the largest preserved medieval town north of the Alps. Regensburg contains over 1200 protected structures including ancient stone bridges and roman ruins. During WW2, only 13 percent of the town was destroyed. As a result, Regensburg is like a living time capsule. If you enjoy culture, history and walking, there is an abundance of places to explore and things to do in Regensburg.
A BRIEF HISTORY
The first settlements in Regensburg date from the Stone Age. At the end of the 1st century A.D., the Romans identified Regensburg as a strategic location along the Danube River. In 179 A.D., under the reign of Emperor Marcus Aurelius, the Roman Third Legion constructed a new fort called Castro Regina (or the fortress by the river Regen). From 530 A.D. to the first half of the 13th century, Regensburg served as the capital of Bavaria and remained an important city during the reign of Charlemagne. In fact, in 800 A.D. the city had 23,000 inhabitants and by 1000 A.D. the population had almost doubled to 40,000 people.
A GAME CHANGING STONE BRIDGE
Between 1135 and 1146, a Stone Bridge across the Danube River was built in Regensburg. Still standing today, this significant bridge opened major international trade routes between northern Europe and Venice. Regensburg was quickly flooded with wealthy trading families. As such, Regensburg became a major cultural center and earned a reputation for its gold craftsmen and fabrics. The merchants of Regensburg became incredibly wealthy trading salt along the Danube. In the 13th century, Regensburg was considered one of the largest cities not only in Germany but in all of Europe. In 1245, Regensburg broke away from the German empire and became an independent state. This newfound freedom was short-lived.
NAPOLEON
Not all wine and roses, Regensburg was overtaken by Napoleon in 1809 during the Battle of Ratisbon. Once Napoleon's army exhausted their supplies and ammunition, the devastation and looting of Regensburg followed soon after. Poet Robert Browning described the scene in his poem, "Incident at the French Camp."
WW2
However, Regensburg's darkest moments were to come while under Nazi occupation. In 1938, the Regensburg Synagogue was destroyed during Kristallnacht with Jews rounded up and expelled from the city. Additionally, Regensburg was also home to a Messerschmitt Bf 109 aircraft factory. The Nazis also operated an oil refinery located near the city as well. Both facilities were destroyed by Allied aircraft in 1943 and 1945, respectively. Overall, Allied bombs would destroy 13 percent of the city.
Fortunately for us, the medieval city center was left almost fully intact. Regensburg is one of several highlights along the Romantikstrasse or Romantic Road — a country route through Bavaria laden with castles and quaint towns.
HOW TO SPEND ONE DAY IN REGENSBURG
If you enjoy culture, history, and walking and exploring, then you have found your happy place. If visiting for a limited period, there are several things to do, see, and experience in Regensburg to give you the best flavor for this gorgeous medieval gem of a city.
STONE BRIDGE
regensburg turismus
Completed in 1146, taking a walk across this ancient Stone Bridge is one of the key things to do in Regensburg. Take the time to walk across the bridge, then enjoy the views of the city of Regensburg on your return. At sunset or dawn, the views from the stone bridge are magical. These are also the best times to visit as you will have fewer tourists.
regensburg turismus
While crossing the Stone Bridge, look for the Bruckemandl. In this unique statue, the man is monitoring the construction of the Regensburg Cathedral from the Stone Bridge.
ROMAN RUINS
Regensburg has several Roman ruins worth investigating as an established Roman military encampment and settlement strategically located along the Danube River. That said, you will need to do a bit of exploring to find them as they are not readily apparent to the uninformed tourist. If you enjoy Roman history, then you will want to check out these things to do while in Regensburg.
CASTRA REGINA UNDERGROUND EXCAVATIONS
Regensburg.de
In 1995, construction workers were renovating the Neupfarrplatz, a large church square in the Altstadt or Old Town, to install electrical outlets for the annual Christmas Market. To their surprise, archaeologists discovered the well-preserved ruins of Castra Regina, the Roman military camp founded by emperor Marcus Aurelius in 179 AD. They also found Regensburg's medieval Jewish Quarter, which had been torn down and replaced by a church after the town council expelled the Jews in 1519. Today these excavations make up the underground exhibits of the Document Neupfarrplatz Museum.
PORTA PRAETORIA NORTH GATE
Regensburg.de
The Porta Praetoria (the north gate) is the largest Roman structure existing in Bavaria today and can be found en route to the Stone Bridge. Porta Praetoria served as the main gate to the military encampment and was built in 179 AD during the reign of Emperor Marcus Aurelius.
ROMAN FORTIFICATIONS
Regensburg.de
If you prefer your exhibits to be free, then check out the impressive section of a Roman-era stone wall, as well as the northeast and southeast corners of the former Roman Third Legion fortification (that housed 6,000 soldiers). Strange but true, these impressive Roman ruins can be found in the Document Legionslagermauer Exhibit located in the multi-story parking garage in the Dachauplatz.
OTHER SITES OF INTEREST
Other important architectural monuments well worth investigating in Regensburg include the Golden Tower, the Jakobstor or St. Jame's Gate, the Neue Waag or New Scales, and the Salzstadel or Salt Warehouse.
THE GOLIATH HOUSE
wikimedia commons
The most recognizable house in the city, the imposing Goliath House was one of the first things medieval merchants likely saw as they crossed the Stone Bridge and entered the city of Regensburg. Since 1573, a large fresco of David and Goliath has adorned the exterior wall of this house. The fresco has been restored several times over the centuries. At one point in 1879, it was almost destroyed when builders tore down portions of the Goliath house to make way for new construction. Today, the Goliath house is one of the defining structures of medieval Regensburg.
OSKAR SCHINDLER'S HOUSE
wikimedia commons
Next to the Goliath House, look for the Steuersches Haus. Little known fact — this was the residence of Oskar Schindler after WW2. As you are likely aware from Stephen Spielberg's movie Schindler's List, Oskar Schindler was a German industrialist who saved 1,200 Jews from execution during WW2.
THE ALTES RATHAUS (OLD TOWN HALL)
regensburg turismus
Since 1594, town officials have been meeting at this magnificent building to discuss the issues of the day and to govern Regensburg. The Altes Rathaus is located on the main market square in the heart of the historic old town. Naturally, there is a medieval torture chamber in the basement.
regensburg turismus
Look closely — next to the arched gate are the regulated dimensions for various goods procured at the market. During medieval times, a klafter would be used to measure a stack of firewood. Guided tours of the Altes Rathaus can be arranged at the Regensburg Tourist Information Center.
BREWERIES AND BEER GARDENS
Regensburg has some fantastic breweries and beer gardens well worth investigating. Here are a few worth checking out:
KNEITINGER BREWERY has been brewing beer in the same location since 1530. ADDRESS: Kreuzgasse 7, 93047 Regensburg.
regensburgnow.de
Regensburg has some incredible Street Art and Murals. The work of street artist GATO-M is all over the city and is well worth checking out. GATO-M was inspired by the style of famous street artist Banksy. We encourage you to take a Street Art Tour of Regensburg. Click here to learn more.
FAMOUS HATS AND GORGEOUS DIRNDLS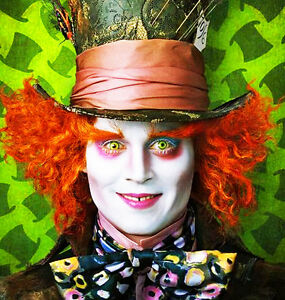 Are you a Johnny Depp fan? If so, you will be pleased to know that his hat for his role as the Mad Hatter in Alice in Wonderland was crafted here at the shop of Hütkonig Der Hutmacher. The hat maker, Andreas Nuslan, is well known for his fine craftsmanship and has made hats for royalty, presidents, and celebrities. Hütkonig has been making hats continuously since 1875.
Looking to buy a dirndl? Look no further. There are several upscale shops selling these gorgeous traditional outfits.
What's not to love about a well-preserved walkable medieval trade center along the Danube River? We found the size of Regensburg to be somewhat deceiving, as the medieval center is nestled within modern city blocks. Once you set foot into the Alt Stadt (Old Town) you quickly get a sense of how impressive Regensburg is. This is a great place to grab coffee, stroll around, and admire the history around you. The old city square, although not enormous, is charming and is surrounded by gorgeous architecture.
We spent approximately two hours exploring the old town before finding our way to the Stone Bridge. The 1000-year-old bridge was everything that I expected it to be. A smaller similar version of the Charles Bridge in Prague, we took our time crossing it to the other side of the Danube River. About halfway across the Bridge, you can take in a wonderful panoramic and photographic view of the old town. That said, interestingly the opposite bank of the Danube was sparsely populated with few buildings.
In returning to our car, we purposely chose to get lost and roam the cobblestone streets and alleys — which we did. What we discovered was magnificent — a handful of upscale shops in the old town offering absolutely stunning high-end traditional Bavarian formal wear for ladies, gentlemen, and children. The Dirndls (a traditional Bavarian dress) were so elegant they looked like something out of a fairy tale, which they very well may have been. In fact, I have never seen anything quite similar throughout our travels.
NEAR THIS PLACE
TRAVEL GUIDE | ROTHENBURG OB DER TAUBER. Rothenburg ob der Tauber, a fairytale Bohemian town of gingerbread buildings surrounded by an impressive medieval wall located along Germany's Romantic Road.
TRAVEL GUIDE | BAMBERG. A UNESCO World Heritage Site, Bamberg is a medieval jewel with an impressive Altes Rathaus (Old Town Hall), and a network of bridges and Old Town.
TRAVEL GUIDE | LIMBURG AN DER LAHN. The impeccable medieval town of Limburg an der Lahn features the oldest free-standing house in Germany and the House of Deadly Sins.
TRAVEL GUIDE | NAZI PARTY RALLY GROUNDS. The Nazi Party Rally Grounds in Nuremberg, a deserted Zeppelin airfield, the unfinished Congress Hall, and other structures that once hosted one of history's most evil man and his devoted followers.
TRAVEL GUIDE | NUREMBERG PALACE OF JUSTICE. Evil was on trial in courtroom 600 of the Nuremberg Palace of Justice.
TRAVEL GUIDE | SCHWÄBISCH HALL. A medieval time-capsule of lanes, soaring massive half-timbered houses, and covered bridges that are straight out of a Brothers Grimm fairy-tale.
BEST PLACES TO STAY
HOTEL ORPHEE – GROSSES HAUS. Traditional hotel in a Baroque building in Regensburg's historic quarter and only a 5-minute walk to the cathedral and Steinerne Brücke bridge. Peaceful rooms with antique furniture, 4-poster beds, and beautiful stucco ceilings and FREE Wifi. ADDRESS: Untere Bachgasse 8, 93047 Regensburg, Germany.
BOHEMIAN HOTEL. A charming hotel in a 12th-century building in the heart of the beautiful Old Town of Regensburg, close to all main UNESCO World Heritage sites. Cozy rooms with modern amenities, FREE Wifi, and near parking. ADDRESS: Gesandtenstraße 12, 93047 Regensburg, Germany.
EUROSTARS PARK HOTEL MAXIMILIAN. Late 1800s building located in Regensburg's Old Town district. Features modern, stylish rooms with Neo-Rococo-style façade and Free Wifi. ADDRESS: Maximilianstr. 28, 93047 Regensburg, Germany.
HOTEL BISCHOFSHOF AM DOM. A privately-run hotel with unique, historic accommodations in the heart of the picturesque Old Town of Regensburg. Quiet, individually furnished rooms and suites feature period furnishings. Beer garden on site. ADDRESS: Krauterermarkt 3, 93047 Regensburg, Germany.
HOTEL ORPHEE ANDREASSTADEL. Stylish hotel in Regensburg located between the Danube and Regen Rivers. Rooms decorated in classical style with FREE Wifi. ADDRESS: Andreasstrasse 26, 93059 Regensburg, Germany.
RESOURCES
Regensburg Tourist Information Center
Regensburg UNESCO World Heritage Site


Disclosure: White House Travel is a participant in the Amazon Services LLC Associates Program and Agoda affiliate programs, designed to provide a means for us to earn fees by linking to Amazon and affiliated sites at no extra cost to you.