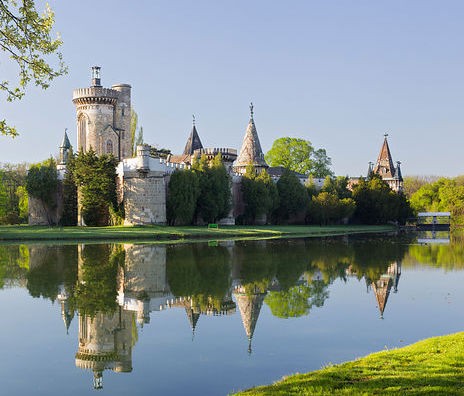 ENJOY A PICNIC IN GORGEOUS LAXENBURG PARK, THE ROYAL GROUNDS OF THE HABSBURGS
Looking for a gorgeous day out? Laxenburg Park, located 15 km south of Vienna, once served as a popular private summer destination of the Habsburg royal family. Laxenburg Park is well manicured and has a massive lake with plenty of walking paths for strollers, pets, and bicycles. Built by royals to be used by royals, the Park also boasts a grotto and scenic footbridge. In addition to the abundant nature, there are two major schlossen or castles — Laxenburg Castle and Franzenburg — that both feature prominently on the palace grounds. Trying to escape the summer heat or city crowds? A trip to Laxenburg Park is just what the doctor ordered. Read on!
A BRIEF HISTORY
wikimedia commons
In the 18th century, the Habsburg royal court would relocate in its entirety from Vienna to Laxenburg during the summer months. During the medieval period, Laxenburg Park was the site of jousting tournaments.
One of the most interesting things to explore is the Franzenburg, a castle built by Emperor Franz Joseph II. Completed in 1835, the structure is a reproduction of a medieval knights castle and is built on an artificial island. It was meant to serve as a treasury for the Emperor.
When strolling the grounds of Laxenburg Park, you should know that at one time (not too long ago), only Royalty had the privilege of enjoying this gorgeous property. In fact, Emperor Franz Joseph I and his wife Sisi spent their honeymoon here. Empress Maria Theresa was also a frequent visitor to Laxenburg Park.
OUR EXPERIENCE VISITING LAXENBURG PARK
wikimedia commons
My wife and I took our Border Collie to this park on a spring-like day. A number of locals took advantage of the warm weather to get some fresh air and exercise. Birds were happily chirping and the cool air was fresh and fragrant with the greenery.
We enjoyed strolling leisurely from structure to structure. My wife particularly liked the path along the lake leading to the Franzenburg Castle. We crossed the small bridge to the Castle and explored the grounds which were interesting. In fact, the details are what make Laxenburg Park interesting. Having castles, an island, and grottoes to explore are what make this place truly unique.
wikimedia commons
Two prominent lion statues separate what used to be the royal grounds and the public park. The grounds are well-manicured, quite large and spacious — Laxenburg Park reminded us of Windsor Park in the UK. We strolled for 2.5 miles and weren't able to explore the entire park.
wikimedia commons
We stopped at a small cafe in town called the Luca Laxenburg Cafe that allowed dogs. Although the menu was not very expansive, we enjoyed some flatbread pizza and gelato before departing.
Overall, the former palace grounds in Laxenburg Park are a great place for a day out from the hustle and bustle of Vienna. A typical trip to the Park is made more interesting by the castles, paths, and other natural features. The town of Laxenburg also has a quaint feel to it with cafes and sandwich shops. If you are looking for a relaxing day out, put this on your list.
PRO TIPS FOR VISITING LAXENBURG PARK
wikimedia commons
Here are some PRO TIPS to make the most of your experience:
PRO TIP 1. Laxenburg Park is a great place to bring a baby stroller, dog, or bicycle. There are flat foot paths that are great for people of all ages.

PRO TIP 2. Strangely, there was an EUR 2.60 charge for dogs in the park — almost the same entry fee for adults (EUR 3.00). You will need cash.

PRO TIP 3. Pack a picnic. Laxenburg Park is much bigger than it seems — it is huge — and there are not many options for food.

PRO TIP 4. In the Summer, you can rent boats near Franzenburg Castle. Paddle around the lake and enjoy the views.

PRO TIP 5. Parking is limited on sunny days and fills up quickly. There is also on-street parking in the town.
NEAR THIS PLACE
CYCLING THE RADWEG NEUSIEDLERSEE. Cycling along the Radweg Neusiedlersee in Burgenland is a must. Explore Rust, one of the most charming towns in Austria.
SEEGROTTE HINTERBRUHL MINE. The Seegrotte Hinterbruhl Mine is a family friendly attraction that was once used by the Nazis to build the world's first fighter jet.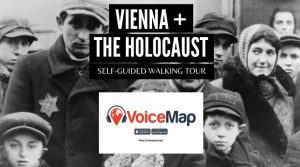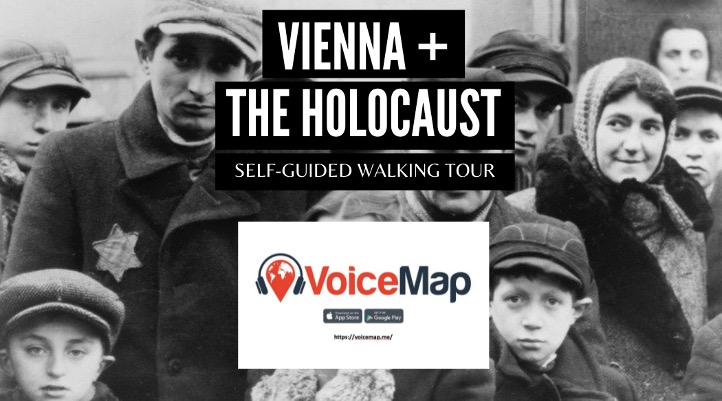 VOICEMAP | VIENNA SELF GUIDED WALKING TOUR. Want to learn how the Mossad operation to bring Nazis like Adolf Eichmann to justice originated in Vienna? Check out our VoiceMap self guided walking tour: VIENNA + THE HOLOCAUST: FROM TRAGEDY TO JUSTICE. You can preview it for FREE. Start point is Nestroyplatz on the U1 red line in the 2nd District.
BEST PLACES TO STAY
SO/ VIENNA. Designed by the famous architect Jean Nouvel, this stylish hotel is near all of the sites. Panoramic views over Vienna, a gourmet restaurant, a gym, and FREE spa facilities. Modern, spacious rooms with air conditioning, FREE mini-bar, and FREE Wifi. ADDRESS: Praterstraße 1, 02. Leopoldstadt, 1020 Vienna, Austria.
RUBY LISSI HOTEL VIENNA. Boutique hotel located in an 18th-century building in Vienna's first district. Luxuriously furnished rooms with air conditioning, wooden floors, use of tablet device and FREE Wifi. Each room has a Marshall amplifier and guitars can be rented. Organic breakfast and 24/7 access to Italian antipasti and snacks, beverages and selected wines. ADDRESS: Fleischmarkt 19 / Laurenzerberg 2, 01. Innere Stadt, 1010 Vienna, Austria.
GRAND FERDINAND VIENNA. Opened in autumn 2015, located on the Ringstraße boulevard in the center of Vienna. Modern spacious rooms with air conditioning. Rooftop pool, 3 restaurants, fitness center, and FREE Wifi. ADDRESS: Schubertring 10-12, 01. Innere Stadt, 1010 Vienna, Austria.
LE MERIDIEN VIENNA. Located on the Ringstraße in the heart of Vienna. Modern, spacious rooms with amenities. Indoor pool, spa facilities, fitness center, FREE mini-bar, and FREE Wifi. ADDRESS: Robert-Stolz-Platz 1, 01. Innere Stadt, 1010 Vienna, Austria.
DO&CO HOTEL VIENNA. Steps away from St. Stephen's Cathedral in the heart of Vienna, this elegant hotel features spacious and stylish rooms with modern furnishings, wooden floors, air conditioning, and FREE Wifi. FREE use of neighborhood fitness center. ADDRESS: Stephansplatz 12, 01. Innere Stadt, 1010 Vienna, Austria.
RESOURCES
Laxenburg Castle Official Site


Disclosure: White House Travel is a participant in the Amazon Services LLC Associates Program and Agoda affiliate programs, designed to provide a means for us to earn fees by linking to Amazon and affiliated sites at no extra cost to you.